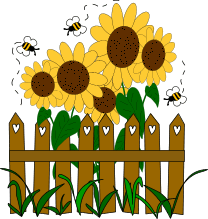 Kindergarten, Shiloh Hills
Professional Information
:
Bachelor's Degree: Millersville University - December, 2007
Teaching Experience: Seventh Year Of Teaching Kindergarten - Wilson School District
Howdy, partner! Welcome to kindergarten.
Giddy-up for a great year!
Wanted: Your best behavior.


We're roping in hard work and kindness!
Be the sheriff of success with your good choices.
#2 - Follow directions the first time they are given.
#3 - Keep your hands and feet to yourself - Pay attention.
#4 - Raise your hand to speak.
#5 - Put away materials where they belong.
#6 - Do your best and have fun!
Interested in understanding more about our kindergarten world?
Visit the following link to explore the Pennsylvania Common Core Standards that drive our instruction.
(Enter "Kindergarten" for the grade level, then select the content area you wish to view):
http://www.pdesas.org/Standard/Views#105|0|0|0